Report of Findings – Pennsylvania Municipal Management Priorities Survey (January 2019)
The PA Municipal Management Priorities Survey was sent to 1,058 municipalities, addressed to municipal managers and administrators tasked with the day-to-day management of local government operations. The survey asked management to rate, by priority, a set of 15 broad municipal initiatives that most municipalities undertake. A total of 633 municipal officials completed and retuned the survey, amounting to roughly a 60% rate of return.
The Report of Findings summarizes the survey data, survey methodology, and provides detailed analysis of respondent priorities and how priorities may differ based on community characteristics and other factors. The report is intended to inform municipal educational and technical assistance efforts and other local government assistance programs through a better understanding of local initiatives and their perceived importance.
This project was managed by the Pennsylvania State Association of Boroughs (PSAB) and supported by the PA Borough Councils Association.
Educational Civics Video


By the People, and For the People: Understanding Local Government in Pennsylvania (September 2017)
Sponsored in part by the Chrostwaite Institute, this educational video aims to help youth and others understand the role of local government in PA. The video is being distributed to schools across the state in 2017.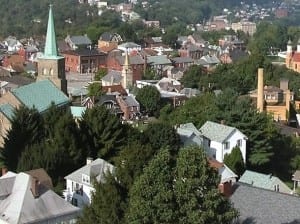 Borough Incorporation and Local Government Trends Analysis (Dec. 2015)

This study reviews the borough incorporation process in Pennsylvania and considers the feasibility of borough incorporation moving forward at a time when housing development paradigms and market indicators appear to be shifting to favor more urban, higher density development typical to boroughs.  This report also assembles some of the latest research on social, demographic and community planning trends and opportunities associated with these trends for local governments in Pennsylvania.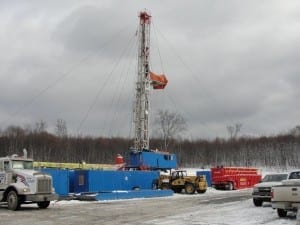 Research Guide to the Marcellus and Utica Shales
The Chrostwaite Institute and PSAB teamed up with Carnegie Mellon University to create a research catalogue aggregating studies on the impacts of marcellus and utica shale drilling.  This catalogue includes academic and professional studies on an array of topics related to hydrolic fracturing and shale gas extraction, including: social impacts; economic impacts; roads & transportation; housing; laws, regulations and politics; health and the environment; technical design aspects; news reports; and maps.

Capital Budget Requirements Survey: A Dynamic Survey of Pennsylvania's Boroughs
This report reviews a survey, distributed in 2008 to all Pennsylvania Boroughs, requesting information on estimated capital project costs recommended in each borough. Capital costs/projects were broken into six categories: public work infrastructure, environmental projects, recreational facilities, municipal facilities, public safety capital expenditures and renewable energy infrastructure.  Survey results indicate that PA boroughs require over $5 billion in unmet capital expenditures.