The Chrostwaite Institute Board of Directors oversees the Institute's research undertakings and educational programs.  The Board also acts as the steward of the Institute's finances, including gifts and donations from Chrostwaite's supporters.
Board Of Directors
Charles Moyer, Chairman
James Williams, Vice Chair
Thomas Klaum
Jane Burger
Chuck Mummert
Ed Child
Don "Stretch" Reed
Carl Cox
Joseph Trimarchi
Thomas Gramling, Sr.
Staff
Phone: 717-236-9526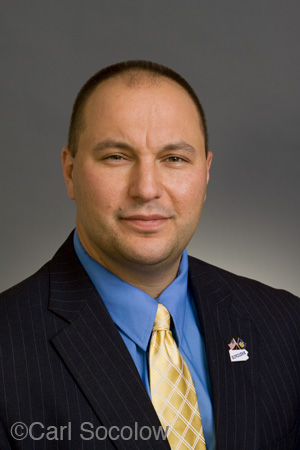 Christopher Cap, CAE (ext. 1043)
CEO
Chris Cap is the Executive Director of the Pennsylvania State Association of Boroughs (PSAB) and is responsible for overseeing all PSAB member operations, lobbying, outside strategic relations, and staff. He had previously served as Deputy Executive Director for eight years and managed such staff functions as federal/state lobbying, municipal research, police/non-uniformed pension servicing, collective bargaining unit relations, communications, and member-field outreach. He has served as Chief Financial Officer of the Chrostwaite Institute and as Chief Operations Officer of the PSAB Municipal Retirement Trust.
Mr. Cap serves as an adjunct faculty member in the Political Science Department of Harrisburg Area Community College, where he teaches the national political system, state and local politics. Prior to joining PSAB in 2001, he worked in wholesale banking for eight years and had the honor of serving in the office of a US Congressional member in Washington. Chris earned a Bachelor of Arts degree in Government & Politics from the University of Maryland and a Master of Arts degree from East Stroudsburg University in Political Science. In 2008 he earned the distinguished Certified Association Executive (CAE) credential from the American Society of Association Executives in Washington.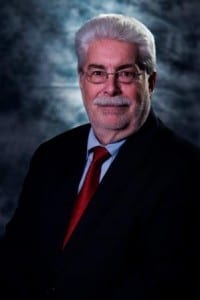 Ed J. Knittel (ext. 1027)
Director of Education & Strategic Development
Ed presently serves as the Senior Director of Education and Sustainability for the Pennsylvania State Association of Boroughs and has worked with the Chrostwaite Institute since its inception. He served over 25 years as a municipal manager throughout Pennsylvania, including 11 years as Camp Hill Borough Manager. Ed serves as an adjunct faculty member for Millersville University, has worked as a municipal consultant for a number of municipalities and as an instructor for the PA Department of Community & Economic Development (DCED). He earned a Bachelor of Arts in Political Science/Economics, a Master of Arts in Public Affairs from Indiana University of Pennsylvania and served as President of the Government Finance Officers Association of Central Pennsylvania. He has also belonged to such organizations as the Association of Pennsylvania Municipal Managers, the International City/County Management Association and American Public Works Association.